Aaron Flint
posted on September 18, 2015 12:00
:: 1198 Views
Policy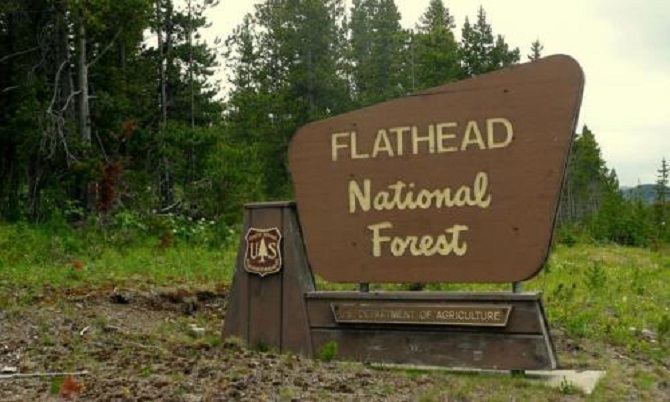 New information from the Montana Environmental Quality Council (EQC) shows that, accounting for roads that have been decommissioned along with roads considered "unauthorized," the mileage of road closures on U.S. Forest Service (USFS) land in Montana balloons to 21,951 miles.
On Monday, Media Trackers reported that a study commissioned by the state legislature earlier this year and reported to the EQC last week found that 9,784 — or nearly 31 percent — of the nearly 32,000 miles of roads in Montana managed by the USFS were "level 1 roads," meaning they are closed to motorized traffic and only open for "administrative use." However, the 32,000 total miles of roads does not include the 5,796 miles of officially decommissioned roads or the estimated 6,191 miles of "unauthorized" roads.
Counting the decommissioned and unauthorized roads in the total, there are 21,951 miles of closed roads on USFS managed land. There are 22,047 miles of roads open to motorized traffic. By this measure, nearly half of the road mileage under the control of the USFS is closed.
In an email provided to Media Trackers by State Rep. Kerry White (R-Bozeman), Legislative Environmental Analyst Joe Kolman — who presented the study to the EQC last week — states that the mileage of the decommissioned and unauthorized roads should be considered part of the "closed road" totals reported to the public.
Kolman writes in the email:
There are approximately 32,000 miles of Forest Service system roads in Montana. Of those, 9,784 miles are usable for administrative use only, meaning they are effectively closed to motorized use. These are called Level 1 roads. The other levels of roads are open to motorized use.

There are other roads that have been taken out of service, called decommissioned, and returned to a natural state. There are 5,976 miles of roads no longer in the system that have been decommissioned. And then there are unauthorized roads; roads not within the system, most of them created by users. The Forest Service estimates there are 6,191 miles of these roads in Montana, which are also off limits to motorized use.

All told, for the Forest Service, there are 21,951 miles of roads closed to motorized use.
Decommissioned roads are roads that the USFS has abandoned, no longer maintain, and no longer consider a part of the National Forest road system, and returned to a "natural state." "Unauthorized" roads on USFS land are roads or trails "on National Forest System lands that have been developed over time by users outside the forest planning process that do not meet technical standards or environmental protection standards."
The road study was mandated by HJ 13 — which passed the state legislature in April with bipartisan support — and mandated the EQC to study management practices of roads on federal lands. The resolution was sponsored by Rep. White, who also serves as spokesman for the group Citizens for Balanced Use (CBU). CBU is one of Montana's most prominent advocates for multiple use of public land and often fights against road closures and new federal wilderness designations.
Media Trackers Montana is a conservative non-profit, non-partisan organization dedicated to promoting accountability in the media and government. Read more at mediatrackers.org/montana. Follow Media Trackers on Twitter @mediatrackersmt.