Aaron Flint
posted on August 18, 2015 12:40
:: 704 Views
I asked Michael Pregent, the Executive Director for Veterans Against the Deal, for his take on Senator Jon Tester (D-MT) announcing his support for the Iran deal.
"There's still time to change your mind Senator," said Pregent, a former intel advisor to Generals David Petraeus and Ray Odierno. "We will give you a principled vote no option." Pregent says at this point he simply wants Senator Tester to give Veterans Against the Deal ten minutes of his time for them to make their case.
All this, as another key Senate Democrat announces his opposition to the deal, according to The Hill.
Sen. Bob Menendez on Tuesday announced his opposition to President Obama's nuclear deal with Iran, becoming the second Senate Democrat to defy the White House on a top foreign policy priority.

Sen. Charles Schumer (D-N.Y.), the Senate's third-ranking Democrat, announced his opposition on Aug. 6.

Republicans now only need four more Democratic defections to pass a measure disapproving of the deal in the Senate, though they would need several more to override Obama's expected veto of any such legislation.
.@SteveDaines OP-ED on #IranDeal: "This deal is stacked against transparency and accountability." http://t.co/uUY93jMnWe #mtnews #mtpol

— MT Republican Party (@MTGOP) August 18, 2015
PRIOR POST
Aaron Flint posted on August 17, 2015 11:12 :: 20
"Next time, Tester should run for office in Tehran. He has their interests in mind — not ours."
Billings radio host Paul Mushaben smacks Senator Jon Tester (D-MT) right in the glass jaw after Tester announced his support for the Iranian nuke deal late last week. I'm already hearing people calling him "Tehran Jon."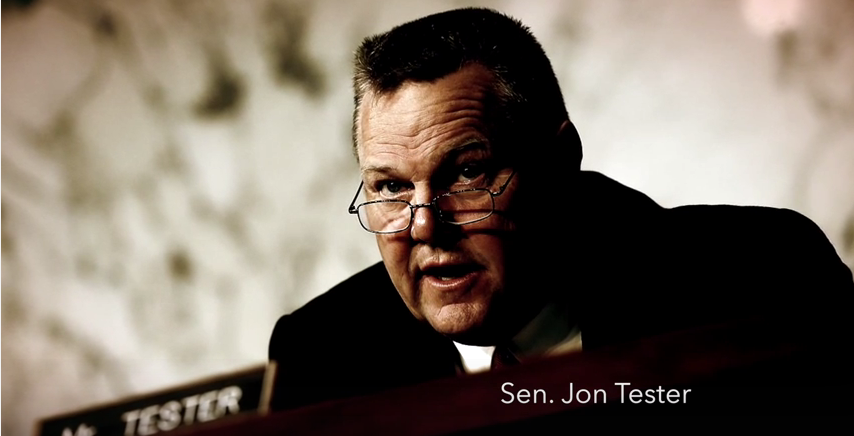 Meanwhile, The Great Falls Tribune has an unscientific, online poll asking:
Do you agree with Tester's support of the Iran nuke deal?
KPAX.com: Sen. Tester says he will support Iranian nuclear pact
He believes the agreement is the 'best way to hold them accountable" through one of the "most rigorous nuclear inspections ever."

Tester added he feels the deal "rolled Iran back from the cusp" of nuclear weapons production, and that not having some oversight would be "one of the worst things that could happen."

Did this meme convince @SenatorTester to support the Iran deal? He was undecided until yesterday. #mtpol https://t.co/EIx6oOiagE

— Arch Stanton (@ArchStantonMT) August 14, 2015
.@SenatorTester's schedule shows no events w Montanans since this tweet. To whom did he listen? @MarneeBanks @CarterTroy @aaronflint #mtpol

— Arch Stanton (@ArchStantonMT) August 13, 2015
J. C. Kantorowicz – Great Falls
Thursday, August 20, 2015 7:29 AM
"Right now, Iran is two to three months away from developing a nuclear weapon, this agreement increases its breakout period to over one year by eliminating its ability to enrich bomb-grade uranium or stockpile nuclear material. The agreement also ensures that international inspectors have 24/7 access to Iran's nuclear sites and entire nuclear supply chain. Additionally, U.S. military and intelligence agencies, and the entire international community, will be intensely monitoring Iran's activities."
This is one paragraph from the reply I received from Tehran Jon when I wrote him about his decision (?) to vote with Obama. This guy is either insane or incredibly ignorant!!!
Obama, Kerry and Tester are about to commit TREASON. Today's question is, what will WE THE PEOPLE do about it?