Aaron Flint
posted on April 15, 2015 11:18
:: 951 Views
Media Trackers Montana: Left Pushes Montana State Employee Pay Raise as "Economic Boost"
Policy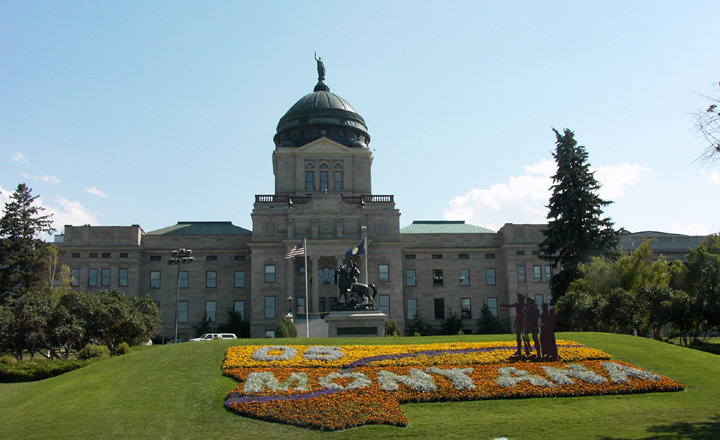 In the wake of news that Montana ranks 49th out of the 50 states in wage and salaries according to 2013 tax return data, the Left is ratcheting up pressure on the legislature to approve a dollar an hour raise for state employees over the next two years.
Those who are for the state employee pay plan are arguing that the pay raise will amount to a more than $46 million boost to Montana's economy.
"That's why it's supported by workers and Chambers of Commerce. The state pay plan ensures that millions of dollars will be spent in local economies benefiting Main Street and Montana families," Al Ekblad, Executive Secretary of the Montana AFL-CIO told Lee Newspapers.
However, others claim this notion of higher pay for state employees will provide an economic boost is false. Brent Mead, Executive Director of the Montana Policy Institute (MPI) — a Montana based free market thinktank — notes that the extra spending supposedly infused into the economy by the pay increase is coming directly out of the pockets of taxpayers.
"The simplest thing is that it is straight redistribution," Mead stated in an email to Media Trackers. "The pay plan is predominantly funded through the general fund and state special, which are taxes and fees paid by Montanans. So I am not sure how taxing individuals and businesses to give to government counts as an 'economic boost' when in reality it is just transferring wealth."
The pay plan bill — HB 13 — would provide a 50 cent an hour raise in October of 2015 and another 50 cent an hour raise in October of 2016. In addition, the state would take on a 10 percent greater share of employees' health insurance premiums in 2016 and an 8 percent greater share in 2017.
Mead also said that, essentially, proponents of the pay increase are making a flawed assumption that the state employees will spend the money in a better way than those who paid the taxes.
"Finally, the central assumption by the unions is that their members will spend this money in a way that will benefit Montana's economy more than if Montanans had not been taxed on the money in the first place," Mead said. "I fundamentally disagree that this is true."
The battle over state employee pay in this legislative session comes on the heels of the 2013 debate over pay raises which eventually saw most state employees receive a 3 percent raise in July of 2013 followed by another 5 percent raise in November of 2014. The 2013 pay agreement came on the heels of a four year pay freeze for state employees enacted during the Great Recession.
Despite the pay freeze, an MPI study comparing public and private sector compensation in Montana found that Montana public employees still received 15 percent more in total compensation than private sector employees in 2012.
HB 13 has been tabled in the House Appropriations Committee which usually means the bill is dead, though it could be resurrected with enough support.