Aaron Flint
posted on August 10, 2015 15:41
:: 400 Views
Policy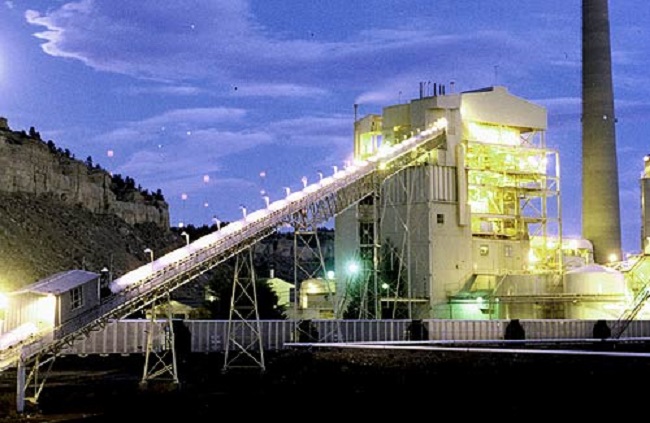 The recently closed J.E. Corette Power Plant in Billings, MT (photo: PPL Montana).
A report out yesterday from the Brookings Institution — a Washington D.C. based non-partisan thinktank — has found that Montana is among the states that lose the most in revisions made to the Environmental Protection Agency's (EPA) "Clean Power Plan" from the initial proposal in 2014 to the final rule announced earlier this week.
The report, titled "Which states lose from the changes to the EPA's Clean Power Plan?" is authored by Brookings Fellow Phillip Wallach. According to data provided by Wallach's article, Montana now must reduce its total carbon output for electrical generation from 17,924,535 short tons in 2012 to 11,956,908 short tons by 2030. The amounts a 33 percent reduction in carbon emissions from power generation.
The carbon intensity of power generation in Montana — measured in pounds of carbon per megawatt hour — would be cut by the final rule from 2,481 lbs/MWh in 2012 to 1,305 lbs/MWh in 2030, a decrease of about 48 percent.
Due to Montana's heavy reliance on coal as a power source and its status as a coal producing state, the 2014 proposed rule would only have required a 21 percent reduction in carbon emissions between 2012 and 2030. Montana's 2030 goal for carbon intensity in the 2014 proposal was 1,771 lbs/MWh.
"Whereas the proposed rule gave coal-dependent states a break in many ways, the final rule does not, and that means that those states—generally already hostile to the rule—now face a much more difficult task in complying with the rule," Wallach writes.
The new carbon emissions regulations on power plants are being implemented under Rule 111(d) of the Clean Air Act, which requires states to create performance standards for carbon dioxide emissions from existing power plants and then submit those plans for approval from the EPA. Under the final rule, state plans altogether would have to cut carbon emissions by 32 percent by 2030 from 2005 levels.
Overall, the rule would mean a drastic reduction in the use of coal for power generation.
Wallach notes that, while coal reliant states like Montana — while hostile enough to the original rule — were initially given the easiest standards compared to other states, "that situation created fairness concerns that were destined to undermine the rule's political foundation, as states overwhelmingly thought they were being treated unfairly."
According to Wallach the final version of the rule may be more equitable, but it is also likely to only generate more opposition to the rule in coal reliant states like Montana.
"Roughly speaking, states that have already taken many actions to improve their carbon efficiency (especially embracing renewables and natural gas) are tasked with smaller additional reductions (e.g., California, states in the Northeast), while states that have done less and are still more coal-dependent are asked to do more (e.g., Illinois, Montana, North Dakota)," Wallach states.
"That makes plenty of intuitive and economic sense, but it is sure to make certain states dig in their heels against the rule politically even more than they already were," he continues.
The announcement of the Clean Power Plan earlier this week drew widespread criticism from Montana officials. Democratic Gov. Steve Bullock said in a statement that he was "extremely disappointed" in the rule and claimed that the EPA and Obama Administration had "moved the goal post on us."
In an email to Media Trackers, Chuck Denowh of the coal advocacy group, Count on Coal Montana echoed the governor's sentiments about the EPA "moving the goalpost." Denowh also pointed out the cost to jobs in the state, higher energy prices, and that the rules would only amount to a 1 percent total reduction in carbon emissions.
"The costs of the President's plan are extremely high, especially for Montana. And what's infuriating is that there are virtually no gains. Those huge costs buy us about a 1 percent decrease in carbon emissions and a negligible effect on climate change. This is more about the President's legacy than it is about addressing climate change. And Montanans are going to suffer for it," he said.
Media Trackers Montana is a conservative non-profit, non-partisan organization dedicated to promoting accountability in the media and government. Read more at mediatrackers.org/montana. Follow Media Trackers on Twitter @mediatrackersmt.