Campaigns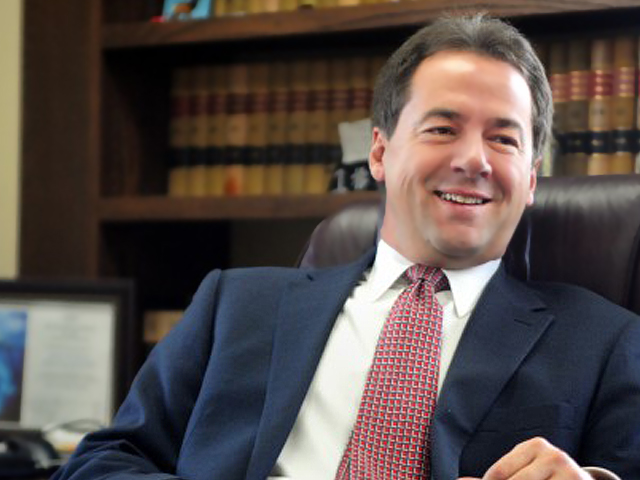 Montana Democratic Gov. Steve Bullock has amassed a war chest of nearly $600,000 according to his campaign's most recent finance report, and Republican Public Service Commissioner Brad Johnson has officially filed paperwork and launched a campaign website as Montana's 2016 race for governor looms.
According to the Bullock campaign's June 30 report to the Montana Commissioner of Political Practices (COPP), the governor has $416,227.25 in the bank for the primary election and $179,501.90 for the general election. So far, the campaign has disclosed $124,118.12 in expenditures to COPP.
While the campaign has primarily concerned itself with fundraising and has yet to pay any official staff, Bullock's 2012 campaign finance director Melanie Brock and her Missoula based firm, Brock Consulting LLC, have so far been paid $23,456.53 mainly to handle the campaign's fundraising efforts.
Brock is a Pennsylvania native who was a longtime staffer to former U.S. Sen. Max Baucus (D-MT) and eventually became the senator's state finance director before joining Bullock's gubernatorial campaign as finance director in 2011. She has also worked for several Missoula civic organizations and the Montana Meth Project.
Bullock's campaign treasurer is Siri Smillie. Smillie served as deputy campaign manager for the 2012 campaign. She currently works in the governor's office as a Policy Adviser for Communities and Safety.
While Bullock's official campaign builds its war chest, the governor, as head of the Democratic Governors Association (DGA), also stands to benefit substantially from independent expenditures on his behalf by the DGA. Bullock's former deputy chief of staff and 2012 campaign manager Kevin O'Brien was hired by the DGA earlier this year as a senior policy adviser.
During the 2012 election, a DGA-affiliated PAC, Montana Jobs, Education, and Technology PAC (JET PAC) spent just under $3 million for the election of Bullock.
On the Republican side, District 5 Public Service Commissioner Brad Johnson filed official paperwork with COPP for a gubernatorial run on June 23 and has also launched a campaign website.
Johnson served as Montana Secretary of State from 2005-2009. However, his political career was nearly ended in 2010 when he was arrested outside of Helena for driving under the influence of alcohol, with a blood alcohol content three times the legal limit. He was fined $585, and sentenced to 10 days in jail (suspended). He then voluntarily entered a rehab program.
In a May interview with Media Trackers about his potential gubernatorial aspirations, Johnson called the 2010 DUI a "wake-up call" and discussed his efforts to stop drinking alcohol, and get his personal life and political career back on track. He emphasized that, with his personal issues worked out, his resume makes him a highly qualified candidate for governor.
"I want people to look at my resume from the private sector and the success that I have had there, to my job as Secretary of State which I think I did a pretty good job at," Johnson stated. "And my job now as PSC, which I've been very committed to, and I think that if you look, I'm the first PSC to come in and in their freshman term have the opportunity to serve as Chairman. So I have a resume and I am willing to put that resume up against everyone out there."
Johnson's campaign has not yet reported any expenditures. However, his campaign treasurer is Lorna Kuney. Kuney is a Helena accountant and the daughter of the late Montana senior statesman and former Gov. Tim Babcock and his wife Betty.
While Bullock and Johnson are, so far, the only two high profile candidates, perennial Libertarian candidate Ron Vandevender has also filed for the race. A lesser known Helena businessman who ran for state senate in 2012 named Mark Perea has also filed on the Republican side, as well as a independent named Christopher Zarcone of Kalispell.
Speculation also continues to swirl around conservative Bozeman business magnate and philanthropist Greg Gianforte and his possible bid for the GOP nomination. While many pundits continue see him as the Republican front-runner and expect him to run, Gianforte has yet to make any official moves.
Media Trackers Montana is a conservative non-profit, non-partisan organization dedicated to promoting accountability in the media and government. Read more at mediatrackers.org/montana. Follow Media Trackers on Twitter @mediatrackersmt.