Aaron Flint
posted on March 25, 2015 14:21
:: 1328 Views
Media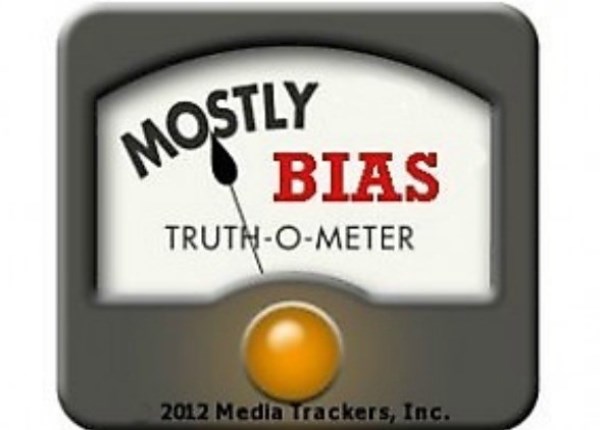 In recent and ongoing debates regarding the ObamaCare-mandated expansion of Medicaid and public lands policy, Montana media outlets have exhibited a clear liberal bias.
A number of articles over the last several months have shown a significant tendency to paint conservative perspectives and the groups supporting those ideas in an ominous light. At the same time, the supporters of liberal positions are often regarded positively and given more coverage while clear links to radical liberal special interest groups are conveniently omitted.
On the Medicaid expansion issue, for example, Montana's Republican lawmakers have derided the expansion, which they claim will cost state taxpayers once local funding mandates kick in after 2020. In its reporting of the debate however, mainstream media outlets such as the Associated Press took a decidedly left-wing position in their presentation of the "facts."
In a March 7th article from the Associated Press, Republican efforts to compromise with Democrats by offering a paired down version of the plan were derided. The story ominously refers to the conservative grassroots group Americans for Prosperity (AFP) as "an organization of the political network backed by industrialist billionaires Charles and David Koch." The characterization leaves readers with the impression that opposition to Medicaid expansion for the poor is an effort being led by greedy "billionaire industrialists" simply looking to save a buck.
Americans for Prosperity is a grassroots group, funded in part by the Koch brothers, that has become a favorite boogey-man for left-wing groups in recent years.
When reporting on liberal pet issues such as public land management, however, state media outlets often omit billionaire corporate and political links or the involvement of radical special interest groups.
For example, a February 15th Lee Newspapers article regarding Republican State Sen. Jennifer Fielder's attempts to reveal special interest links to radical environmentalist organizations and political dark money, seems to defend the left-wing organizations as transparent groups.
Likewise, the Bozeman Daily Chronicle published an article – penned by Laura Lundquist, a reporter with an extensive record of left-wing activist journalism – described the efforts of everyday Montana "anglers, hunters, and hikers" who braved the September rain to inform state policymakers of their concerns for conservation on public lands.
The article describes groups like the Montana Wildlife Federation, Backcountry Hunters and Anglers, and the Montana Wilderness Association as championing the public interest against ill-conceived policy proposals from conservatives – in this case Rep. Paul Ryan (R-Wis.) and Sen. Ted Cruz (R-Texas). Lundquist claims the pair of GOP lawmakers want to privately sell public lands to balance the federal budget.
The article quotes Montana Democratic U.S. Sen. Jon Tester declaring, "how do you put a price on a place like the Bob Marshall Wilderness? It cannot be done."
In spite of efforts to paint left-wing activist groups as self-funded, concerned citizens and conservative organizations as underhanded wings of various big money special interests, Media Trackers has extensively documented to the contrary. Numerous reports over the past several years have exposed the gray area ties of Montana's activist environmentalist community – including ties with Washington D.C. lobbying firm Hilltop Public Solutions, the use of dark money to underhandedly influence Montana's statewide elections, and the revolving door between the staffs of state Democrat lawmakers, Hilltop Public Solutions, and environmentalist front groups like MWF, BHA, and the MWA.
Phil Rolen is an independent correspondent for Media Trackers Montana. He is a current doctoral candidate in the field of Strategic Security, holds an MA in Intelligence Studies from American Military University, and a BS in Liberal Studies from Montana State University-Billings. He served during the 110th and the 111th U.S. Congress in Montana as a U.S. House of Representatives Wounded Warrior Fellow and is an active-duty Veteran of Operation Iraqi Freedom and Joint Taskforce Katrina. Phil is also currently studying Arabic language and International Studies as a second Masters at the University of North Texas.