Aaron Flint
posted on January 10, 2014 13:17
:: 4529 Views
A Montana woman, whose son died under suspicious circumstances in Singapore, wants more questions answered as the nomination of US Senator Max Baucus (D-MT) to serve as US ambassador to China moves forward.
It's a case that has hints of potential international espionage, US military technology, ties to a powerful Chinese state-owned telecommunications firm, and Shane Todd- a man who Singapore authorities say committed suicide. The Todd family says he was murdered.
Photo of Shane Todd just before his death, courtesy Mary Todd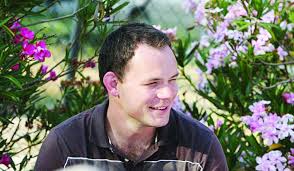 Sen. Baucus (D-MT) pressed the family's case, set up meetings with the Singaporean ambassador, and wrote the Federal Bureau of Investigation (FBI). But then, it seemed, the questions stopped.
At least that's according to Mary Todd, the mother of Shane Todd who lives in Marion, Montana. The day news broke that Sen. Baucus would be nominated to serve as US ambassador to China, Todd received a phone call from the Baucus staff.
"Basically his staff went through a list of what they had done to help us…they said people are not interested, they're not looking at this story…there's nothing more we can do." Added Mary Todd, "They did not mention anything about Max Baucus being considered for the ambassadorship of China- I found out later that afternoon."
Todd said she was very thankful to Baucus and his staff, and that Baucus was very helpful in the past, even personally contacting her about the case.
TODD: "But our last meeting with Max Baucus he basically said 'you need to bring me more new fresh information,' but we had new fresh information. We had the fact that there was a towel and a strap with Chinese and Malay DNA, and no DNA on the knot that the Singapore court wanted to destroy. We had the fact that a thumb drive had been inserted into my son's computer after his death and then into the investigating officers computer. We had the fact that the suicide note could not possibly have been written by my son….I said, 'Senator Baucus is this not enough?' And he said, 'No you need to bring me more.' Then, after that call from Laura (Baucus office), I realized they're really just trying to placate us and get rid of us."
AUDIO: Click here to listen (Mary Todd interview with Aaron Flint)
Click to Listen
TODD: When Sen. Baucus' nomination to serve as US ambassador to China heads before the US Senate, she wants some questions answered: "What are you doing for Shane Todd…We know that you started helping this family, why have you stopped?"
The Todds are also calling on the entire Montana delegation to sign on to a letter to the FBI already sent by Congressman Frank Wolf (R-VA). Here's an excerpt:
What new evidence has surfaced in the Todd case in the past year, and how has the family worked to honor her son's memory right here in Montana? Click below to listen to the full interview with Mary Todd. (Mary Todd interview with Aaron Flint)

Click to Listen
(Note on the below story– I spoke with a staffer to Senator Baucus who informed me that Baucus' office has no record of Senator Baucus ever meeting with the USCPF going back at least to 2000. The staffer also says Senator Baucus is not an adviser and that he has declined invites to their events. The staffer did not want to be named. I have also reached out to the Washington Free Beacon for more information on their article.)
Related- Washington Free Beacon: Max Baucus Advised Foundation Funded by U.S. Branches of Chinese-Owned Banks

Sen. Max Baucus (D., Mont.), President Barack Obama's nominee for the next U.S. ambassador to China, has advised a foundation funded by the U.S. branches of Chinese state-owned banks and companies and a Chinese telecommunications giant accused of spying on Americans.

Annual gala dinners hosted by the USCPF have been funded by U.S. subsidiaries of banks and companies owned by the Chinese Communist government, according to the foundation's online newsletters and donor categories. The funders include telecom giant Huawei Technologies.

Former CIA and National Security Administration head Michael Hayden also said last July that intelligence agencies have evidence of spying by Huawei, which is one of the world's largest telecom equipment makers.
PRIOR POSTS
1. Singapore PM Meets with Pres Obama – Relevance: 1009
http://www.northernbroadcasting.com/Talk/FlintReportHeadlines/tabid/519/ArticleType/ArticleView/ArticleID/8873/Default.aspx – 5/21/2013 2:01:11 PM
2 Baucus Meeting with Singaporean Ambassador – Relevance: 1006
http://www.northernbroadcasting.com/Talk/FlintReportHeadlines/tabid/519/ArticleType/ArticleView/ArticleID/8674/Default.aspx – 3/7/2013 12:05:26 PM
3 Parents, Senators Seek Answers Regarding MT Native's Death in Singapore – Relevance: 1005
http://www.northernbroadcasting.com/Talk/FlintReportHeadlines/tabid/519/ArticleType/ArticleView/ArticleID/8734/Default.aspx – 3/26/2013 11:41:52 AM
4 Montanan Found Dead in Singapore – Relevance: 1004
http://www.northernbroadcasting.com/Talk/FlintReportHeadlines/tabid/519/ArticleType/ArticleView/ArticleID/8665/Default.aspx – 3/6/2013 3:38:11 PM
5 MT Senators Propose Cutting Funding for Singapore Company – Relevance: 1003
http://www.northernbroadcasting.com/Talk/FlintReportHeadlines/tabid/519/ArticleType/ArticleView/ArticleID/8737/Default.aspx – 3/26/2013 11:39:27 AM

Michael Dee
Wednesday, January 15, 2014 9:12 AM
I live in Singapore and have looked into this matter. I wrote a 10,000 word analysis of the Coroners Findings which highlight (justice4shanetodd.com), using the Coroners own words, the many inconsistencies, questions and anomalies in the actions of the Singapore Police, the Coroner, the Singapore State Counsel, the Todd's Singapore lawyers (who won't even return their messages and answer their questions) and the US State Department, the FBI, the US Attorney General among others.
Montana residents need to stand up for one of their own. Call your representatives, send a letter to the US Attorney General Eric Holder, Secretary of State Kerry and President Obama. Tell them to rescind the statement by the US Embassy that the investigation, inquiry and report was "comprehensive, fair and transparent"…because it was anything but. Tell the FBI to provide the family with everything they were told and provided by the Singapore Police because the FBI has been withholding this critical information for over a year. Tell the State Department to have Traci Goins and Craig Bryant provide written statements as to what they heard the police tell the family. If it is as the family says then the Singapore police committed perjury. The claim of suicide has not been proven and this family deserves the full weight of the US Government behind it. To date our government has been more interested in making this go away than finding the facts. The suicide scenario is a case of fitting facts to an outcome and is not the result of a comprehensive investigation of all the facts.
Come on Montana, rise up and get your family, friends and neighbors to put pressure on the government for answers. This is a good, religious family who needs your action not your sympathy.
Michael Dee
romen cubillo
Friday, January 17, 2014 5:51 AM
I was a friend and colleague of Shane. He was happy to leave and not suicidal.
He knew much about Astar Ime tricks for funding GaN program in unfair way, or Ime trying to copy optical technologies from California startup ( see his letter to J.Bowers).
Ime executives did tell withness to do no talk about contract before the court…they did their best to hide the truth and protect a governement agency and reputation.
Astar exec are protecting Ime exec who do not respect law (temptative of obstruction prior to court) and do not have witness protection system (witness get fired for telling truth)
People need to stand up against unfair coroner inquiry trial knowing the lack of proven respect for law from Astar and Ime.