Aaron Flint
posted on August 30, 2012 11:38
:: 2831 Views
Fox News is reporting that the "mystery speaker" at tonight's Republican National Convention in Tampa, Florida could very well be legendary Western film actor Clint Eastwood.
I know there is more than one Montana connection to Clint Eastwood, but it reminded me of looking at pictures as a little kid in Glasgow, Montana from when Clint Eastwood visited the Hi Line. My grandpa was actually doing some work with the Glasgow Chamber of Commerce at the time and got the chance to meet Clint Eastwood. Dirty Harry himself was filming a movie on the Hi Line.
So that got me thinking- which movie did Clint Eastwood film near Glasgow? As I Google searched for the answer, I came across this tweet from the Montana Film Office: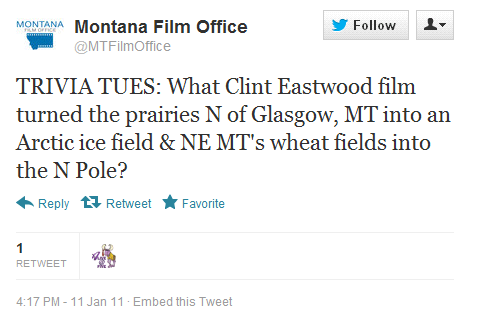 So what is the answer to the question? At least based off of listener phone calls and a search on IMDB, it appears Clint Eastwood was filming the movie Firefox.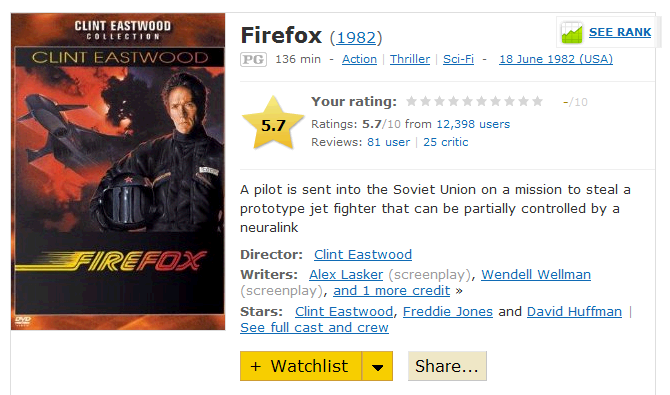 In other convention news, the Associated Press has a story out profiling the oldest and the youngest delegate at the RNC.
Seventy-six years may separate them, but the youngest and oldest delegates are finding common ground at the Republican National Convention. At 93, former Montana Gov. Tim Babcock has attended every GOP presidential nominating convention over the past 60 years. And at 17, Evan Draim of northern Virginia is attending his first this week in Tampa, Fla.

Babcock was Montana's governor from 1962 to 1968. Draim is about to enter his senior year of high school.
Here's a picture of the two from Will Deschamps, Chairman of the Montana Republican Party. (Note, Republican gubernatorial candidate Rick Hill's wife Betti featured in the background in red)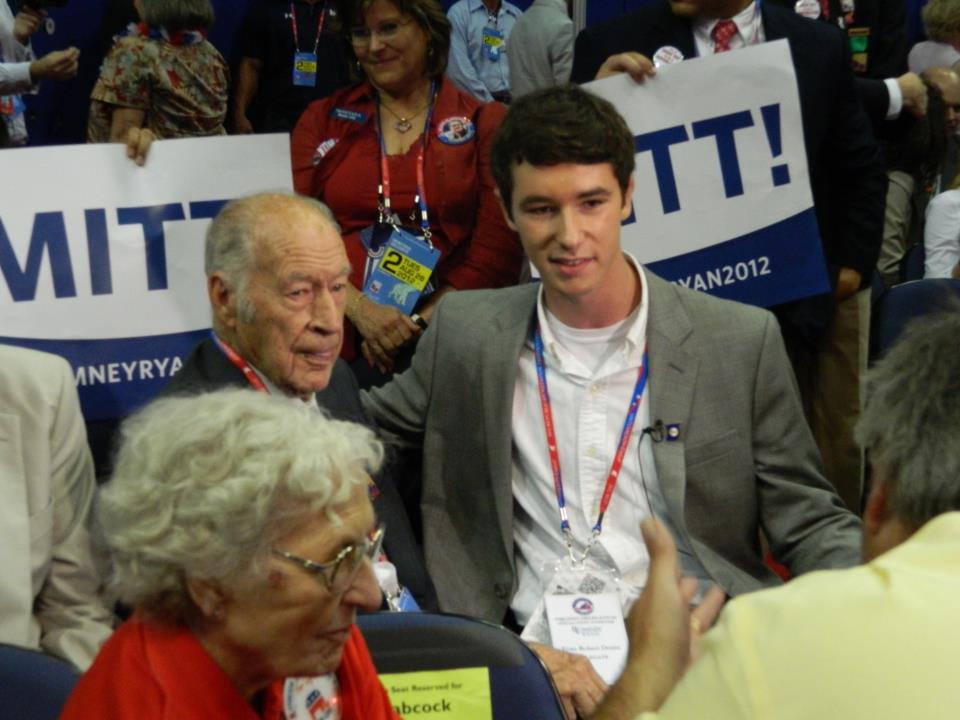 Deschamps added that someone from the Smithsonian approached the delegation and expressed an interest in holding on to one of the vests being worn by the Montana delegation. Here's a picture of one of the vests.