Aaron Flint
posted on September 09, 2015 14:13
:: 839 Views
Bee Broadcasting's Matt Desch gave me the heads up on two big events taking place in the Flathead Valley this week.

On Thursday night, conservative investigative journalist James O'Keefe speaks at a Glacial Forum event in Bigfork. Then, on Friday night, a 9-11/Benghazi Memorial event will also take place in Bigfork with some very interesting speakers.
Here's the flyers for both events.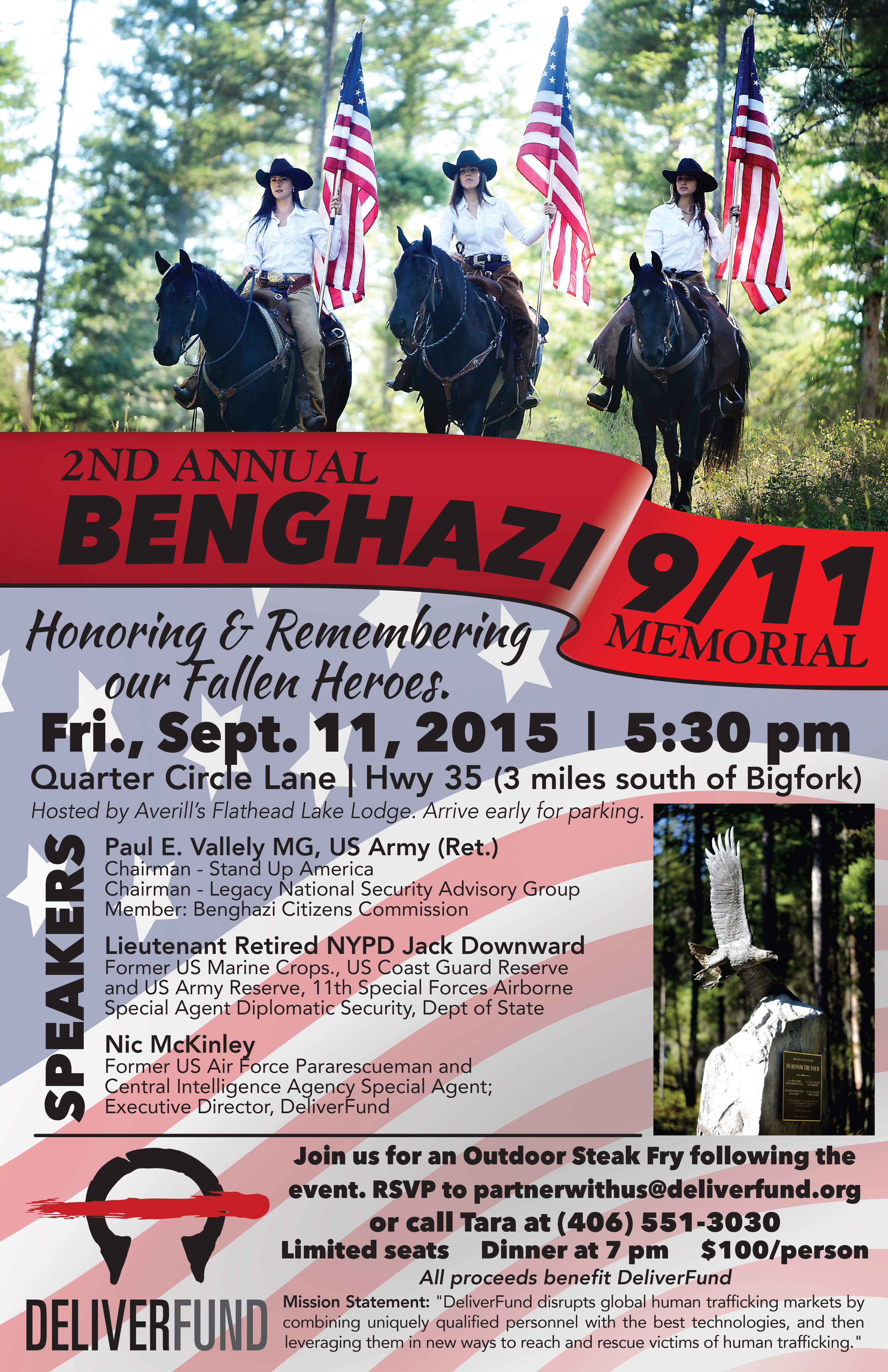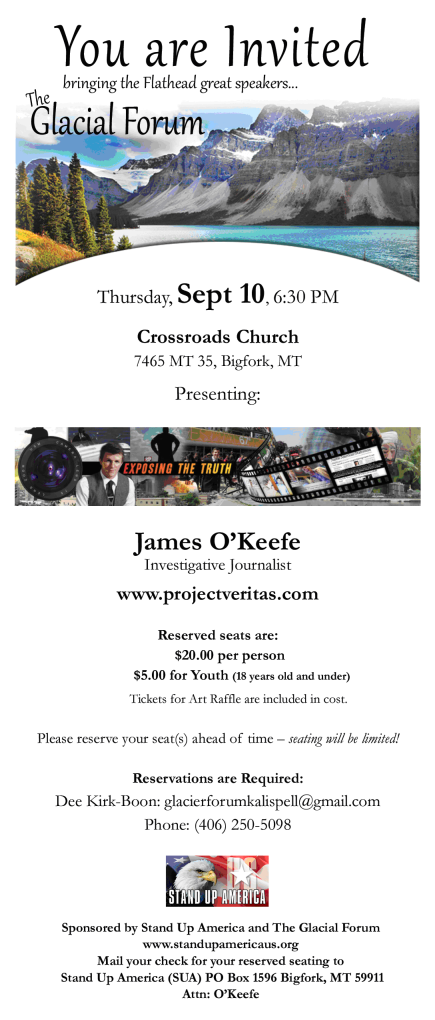 JAMES O'KEEFE BIO PROVIDED BY GLACIAL FORUM
James O'Keefe's groundbreaking investigations have exposed corruption and malfeasance in major taxpayer-funded institutions, including ACORN, Planned Parenthood, public education, labor unions, NPR, Medicaid, Organizing for America, state election divisions, the "Obamaphone" program, Hollywood, border security issues and more. Also, he engaged in four 2014 US Senate campaigns, exposing issues ranging from election fraud to candidate dishonesty. In all four key Senate races (NC, AR, CO and KY), the campaigns targeted by O'Keefe's cameras lost.
In 2013, O'Keefe authored The New York Times bestselling book "Breakthrough: Our Guerilla War to Expose Fraud and Save Democracy", which tells the true story of subverting a corrupt and complacent media establishment, surviving gratuitous legal challenges, and restoring truth to journalism by successfully pioneering a new form of guerilla reporting.
O'Keefe is a graduate of Rutgers University. A congressional resolution was introduced in 2009 with 31 co-sponsors praising him for his work. He is the recipient of the Robert Novak Award for Journalistic Excellence (2011), has been named "Fox News Power Player of the Week" twice by Chris Wallace, and was placed on the Forbes 30 under 30 for media moguls.