The Montana Spartan Race will be featured on NBC Sports Tuesday night, according to the below press release from the Kalispell Convention & Visitor Bureau.
Photos courtesy Gravityshots.com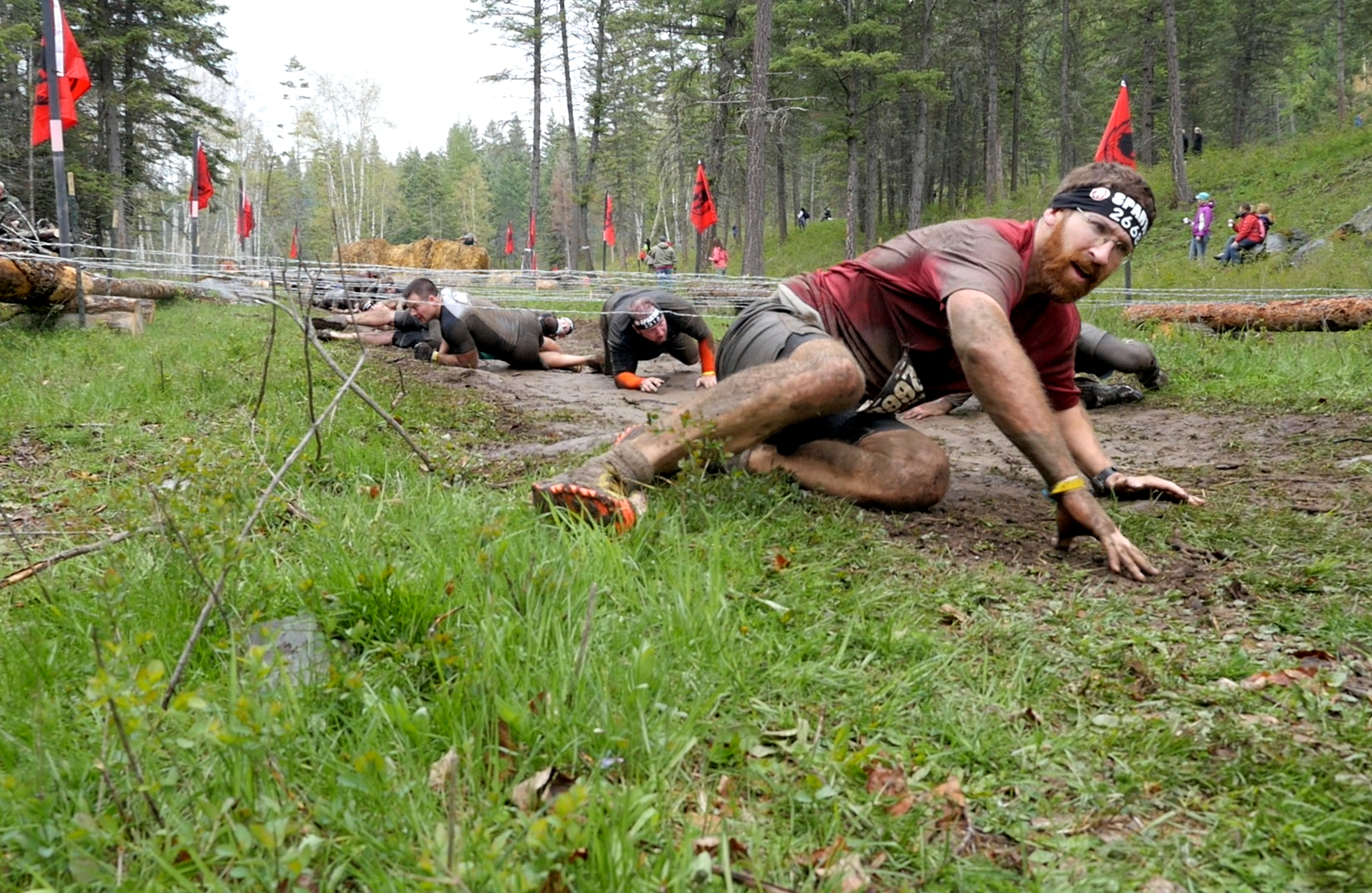 PRESS RELEASE

Montana extreme obstacle race to make national television debut on NBC Sports

Flathead Valley's 2015 Montana Spartan Race broadcasts July 21.
July 20, 2015 — Kalispell, Mont. — Viewers around the country will soon be able to experience the rugged beauty of Northwest Montana and the intensity of obstacle racing. On Tuesday, July 21, at 9 p.m. (MST), NBC Sports Network will broadcast the 2015 Montana Spartan Race. Footage for the broadcast was shot during the May 9 and 10 races on the grounds of Averill's Quarter Circle Ranch, located just above the shores of Flathead Lake south of the village of Bigfork and the city of Kalispell.
Produced by Reebok, the Spartan Race is the global leader in the sport of obstacle racing — inspiring extreme athletes and everyday people to test their fortitude and physical ability to jump over fire, crawl under wire and conquer numerous adrenaline-pumping obstacles. In 2015, more than 50 Spartan Races will be held in the United States and 83 in 20 countries internationally. The Montana race — now in its third year — is the only Spartan Race in the northern Rocky Mountain states and is one of only six races featured this year in the Spartan television broadcasts.
"We're pleased that so many people will get the opportunity to see our beautiful state in this very exciting setting," said Diane Medler, director of the Kalispell Convention & Visitor Bureau, the organization responsible for bringing the event to the region. "Our 2015 Spartan race attracted more participants and spectators than ever, resulting in a dynamic race and festival atmosphere that viewers will no doubt enjoy as well."
The July 21 broadcast will track the athletes as they conquer the Spartan Beast, a 14.2-mile course over harsh terrain, 5,000 feet of elevation gain and 38 obstacles; as well as the 4-mile, 24-obstacle Spartan Sprint. Viewers will also witness the tremendous beauty of the Flathead Valley, which lies just southwest of Glacier National Park. Race producers have called the setting one of the most picturesque courses in Spartan race history.
Seven thousand Spartans competed in the Montana Sprint and Beast races this year, representing 48 states, the District of Columbia, four Canadian provinces, Japan and New Zealand. In addition to introducing visiting competitors to Northwest Montana, the race had no small impact on the local economy. Based on survey results conducted at the event, the Montana Spartan Race generated more than $4 million of economic impact to the Flathead Valley. (The University of Montana Institute for Tourism and Recreation Research provided intercept surveys and compiled the spending and performance data to help identify the economic impact value.)
Next year's Montana Spartan Beast and Sprint weekend will be held May 7 and 8, 2016. Registration is currently open at spartan.com.
About Kalispell, Montana
Located in the center of the Flathead Valley, Kalispell is the gateway to Glacier National Park, Flathead Lake, Whitefish Mountain Resort and all of the recreation, art, shopping and adventure that Northwest Montana has to offer. discoverkalispell.com
# # #