Organizations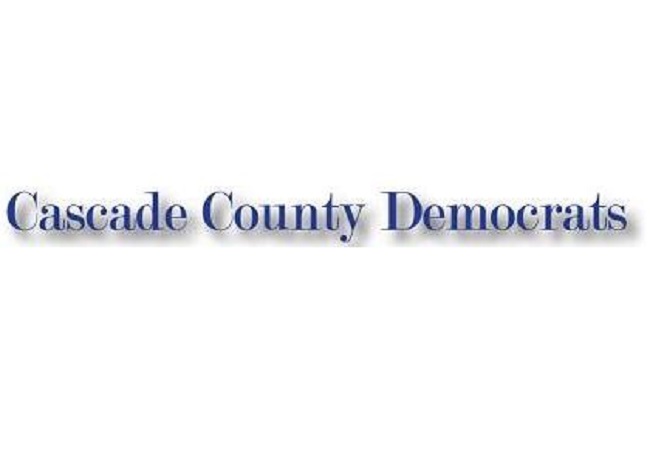 Late last week, as crews were still cleaning up the debris of a tragic train accident in Philadelphia, the Cascade County Democratic Central Committee took to their Facebook page to place blame for the crash on an unlikely source: Ronald Reagan.
Cascade Democrats shared a video from the Russia Today (RT) Network — considered by many to a mouthpiece for Russian propaganda — featuring far left commentator Thom Hartmann railing against the former Republican U.S. President — who left office in 1989 and died in 2004 — for convincing too many Americans that "government is the problem, rather than the solution," leading to alleged underinvestment in public sector services such as Amtrak.
"From Lincoln creating the land-grant universities, to FDR creating the TVA (Tennessee Valley Authority), and Eisenhower building the interstate highway system, our leaders shared a common vision of America thought saw government and public works as a positive force in our society," Hartmann states. "But then Reagan came along and the message was no longer 'believe in America and its government,' it was 'government is the problem, not the solution."
He then states that the "Reaganist" philosophy is what drives Somali warlords and claimed that it led directly to the decline of America's "once great railroads."
"Sometimes throwing money at a problem is a way to fix it," Hartman concludes.
Hartmann's assertions — as well as the assertions of other progressive commentators who blame "underinvestment in Amtrak" for the recent crash — don't withstand basic fact-checking. Since passenger rail was nationalized under Amtrak in 1970, Congress has subsidized Amtrak — which is chartered as a for-profit entity — to the tune of $45 billion according to the Manhattan Institute.
Sean Davis of The Federalist points out in a piece published in the wake of the crash that Amtrak received $1.4 billion in subsidies in December of last year as part of the $1.1 trillion spending plan for the first part of 2015.
For overall federal government spending, according to data from the White House and the Bureau of Labor Statistics, overall federal spending has more doubled since 1981 — Reagan's first year in office — when adjusted for inflation.
The claim that the Reagan era led to the "decline of America's once great railroads is completely false. Amtrak was chartered by Congress in 1970 — 10 years before Reagan became president — to take over intercity passenger rail in the US, because due to government regulation and competition from automobiles and airplanes, it had become unprofitable for private railroads.
While Amtrak has continued to lose taxpayer money year after year, America's private freight rail system, as noted by the Economist, is "universally recognized in the industry as the best in the world" due to the deregulation of the industry that occurred in 1980.
The network which produced the video shared by Cascade Democrats, RT, as noted by Politico "is Russia's answer to BBC World and Al-Jazeera, a rolling 24/7 news channel broadcasting in English (and Arabic and Spanish) across every hotel and living room in the world. Its annual budget is over $300 million and its mission is to 'give Russia's point of view on world events.'"
Last week's train wreck involved Amtrak's Northeast Regional 188. Eight people were killed and 200 more were injured when the train crashed after entering a curve with a 50 mile per hour limit at more than 100 miles per hour. The investigation into the exact cause of the wreck is ongoing.
Media Trackers Montana is a conservative non-profit, non-partisan organization dedicated to promoting accountability in the media and government. Read more at mediatrackers.org/montana. Follow Media Trackers on Twitter @mediatrackersmt.
Tags: Amtrak crash, Cascade County Democratic Central Committee, Montana, Organizations, ronald reagan, Russia Today, Thom Hartmann