Aaron Flint
posted on February 19, 2015 06:45
:: 659 Views
Henry Louis Gates Jr. and Julie Wolf have a fun read on an unforgettable character in Montana's history.
Here's the headline at TheRoot.com: Cigar-Smoking, Gun-Toting Mary Fields Carried Montana's Mail
She was a legend in Montana, a former slave and nursemaid, who was tough enough to do so-called men's work.

The gender-bending, cigar-smoking, fist-fighting Mary Fields, already in her 60s at the time, became the first African American (and the second woman) to drive a mail coach for the Wells Fargo Co. when she began her mid-Montana route in 1895.

With swagger and style, "Stagecoach Mary" (or "Black Mary," as she was also known) was the sort of character who populates those frontier tales that have become an integral part of American mythology—except that she was a woman, and she was black. Mary Fields was born a slave in Hickman County, Tenn., in 1832. Accounts of her early life differ, and it is unclear how she spent her first decade of freedom after the end of the Civil War, but around 1878, Fields became a housekeeper at the Ursuline Convent of the Sacred Heart in Toledo, Ohio, where she developed a close relationship with its mother superior, Mother Amadeus. While Fields stayed at the convent, Mother Amadeus headed west, founding a dozen Indian missions in Alaska and across the Montana Territory. Stricken by pneumonia at St. Peter's Mission 35 miles outside of Great Falls, Mother Amadeus sought Fields to be her nurse, and from this point on, Fields called Montana home.
Read more about Mary Fields at MontanaWomensHistory.org
I shared the column with Montana historian Ken Robison, who also enjoyed the piece, but added that there was actually an even higher number of African Americans living in Montana at the time than what is mentioned:
The 1890 census recorded 1490 not 350 blacks in the new state of Montana, that was 1% of the population. Mary Fields was a strong, colorful woman who celebrated her Freedom in her own way. My source for the population is Montana Historical Society's fine Black Heritage website: http://svcalt.mt.gov/research/AfricanAmerican/AAinMTTimelineMain.asp
Here's one of Ken's favorite photos that he shared with us: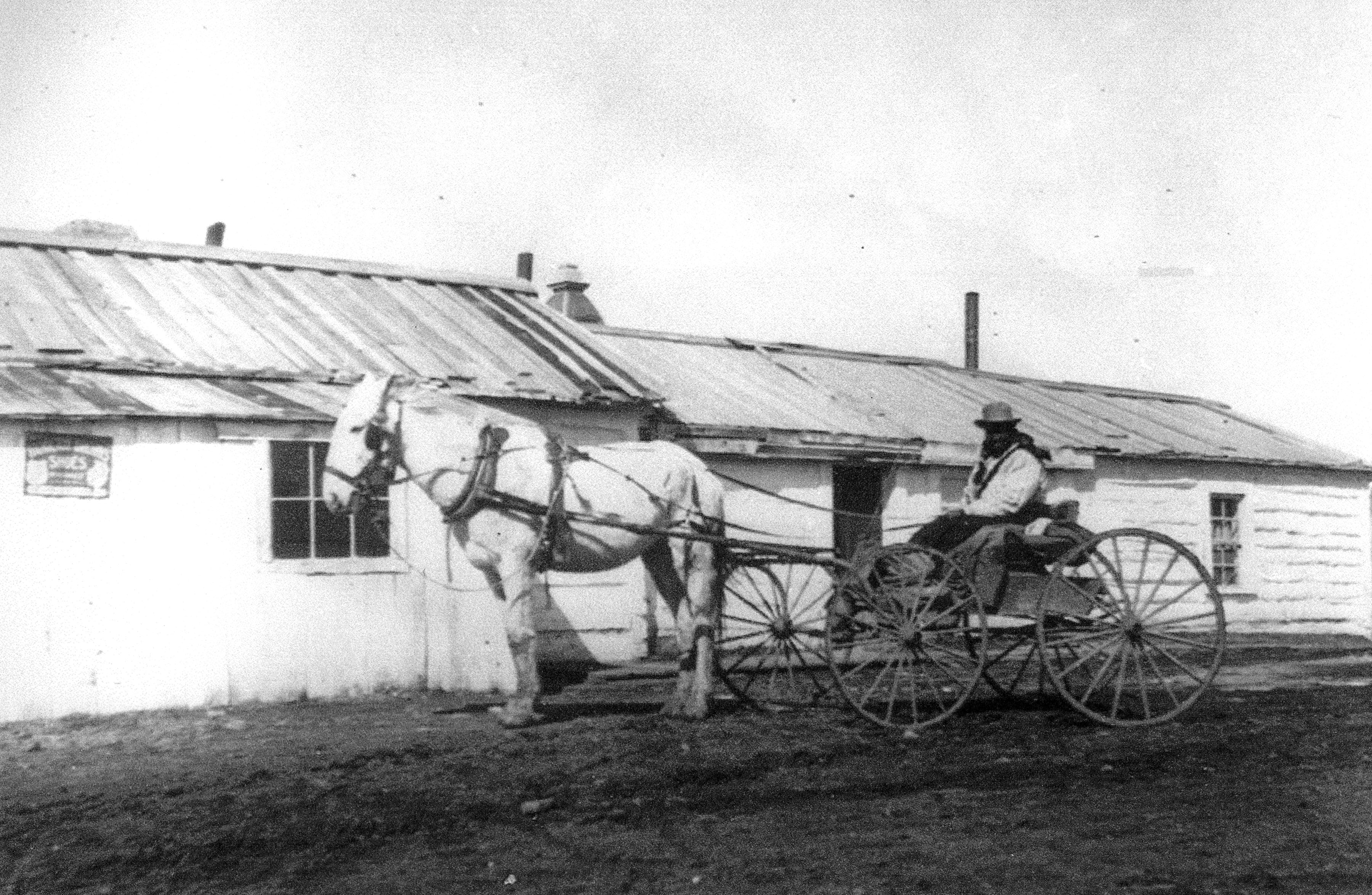 Robison: This photo was taken of her at historic St. Peter's Mission west of Cascade. The log building behind her was the Indian Boys School at St Peter's where Louis Riel taught the boys in 1883-84 before he returned to Canada to lead his ill fated Red River Rebellion. That building is no longer there but the adjoining beautiful little church is there and will be on our Mullan Road Conference tour–if the weather cooperates.