Aaron Flint
posted on January 23, 2015 08:48
:: 1383 Views
One week ago, I pointed out the attention paid to the drop in oil prices, and the impact that would have on the Bakken. But what about the price of copper? Well, we're starting to get some answers. For Butte, there is some good news. For Northwest Montana, another punch right in the gut…
The announced "mothballing" of the Troy Mine will force layoffs putting at least 80 folks, with high-paying jobs, out of work. However; plans to develop the Montanore Mine near Libby are not being impacted, as KLCB-KTNY Radio in Libby reports:
Here's a link to the KTNY Facebook page, and an excerpt for those who may not be able to view the above Facebook post:
The recently announced "moth balling" of the Troy Revett mine due to market condition will not affect progress with the Montanore mine, according to Jessica Klepfer, spokesperson for Mines Management, owner of the Montanore.

Montanore is continuing to move forward. Price, at this point, has no effect on the project, she told KLCB. "We are very close to getting a Final EIS from the agencies, expected in a couple of weeks, " said Klepfer.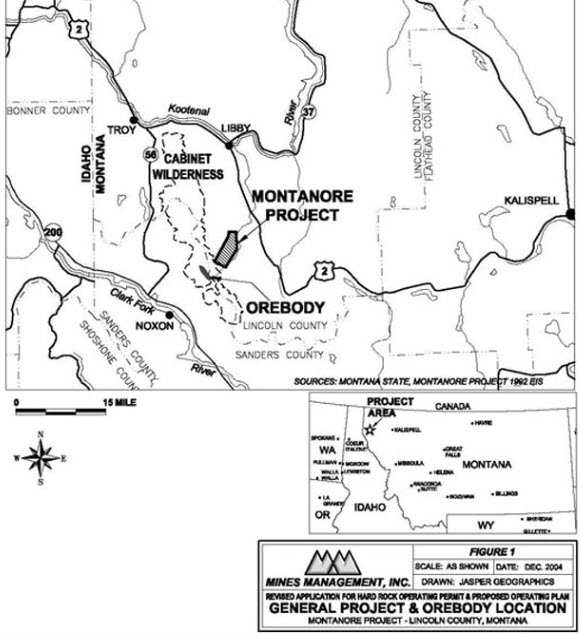 The Montana Standard: Low copper prices not affecting Butte mine
"Copper and molybdenum together have made it possible for us to be one of the lowest-cost producers," Dale said. "The two of them together make it possible for us to operate the mine at low metal prices."

That doesn't mean no one in Butte will feel a pinch from low copper prices. Montana Resources is one of the largest taxpayers in Butte-Silver Bow, and a drop in prices means that there's less money coming in to the county.

Those who work in the mine will also likely see a hit: University of Montana economist Patrick Barkey said take home pay at the mine is often tied to commodity prices.