Aaron Flint
posted on September 02, 2014 12:09
:: 678 Views
This past Labor Day weekend marked the 10 year anniversary of the death of Staff Sergeant Aaron Holleyman, a Special Forces Green Beret from Glasgow, Montana.
During a special live Memorial Day show broadcast from the Fort Peck Theatre on May 26th, 2014, I spoke with Holleyman's former A team commander, Lt. Colonel David Diamond.
Lt. Colonel Diamond is now the commander of the 1st Battallion, 5th Special Forces Group (A). Below is the full audio as he reflects on the memory of Staff Sergeant Aaron Holleyman who was killed during Operation Iraqi Freedom.
CLICK BELOW TO LISTEN
Click to Listen
A hometown friend of Holleyman's, US Army Major Parker Hahn, shared these photos in remembrance: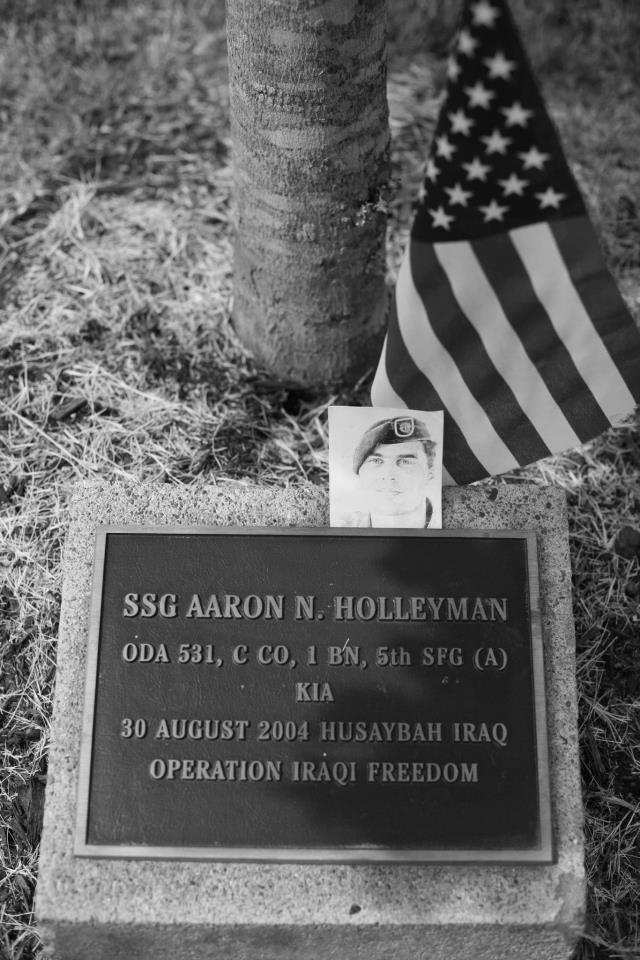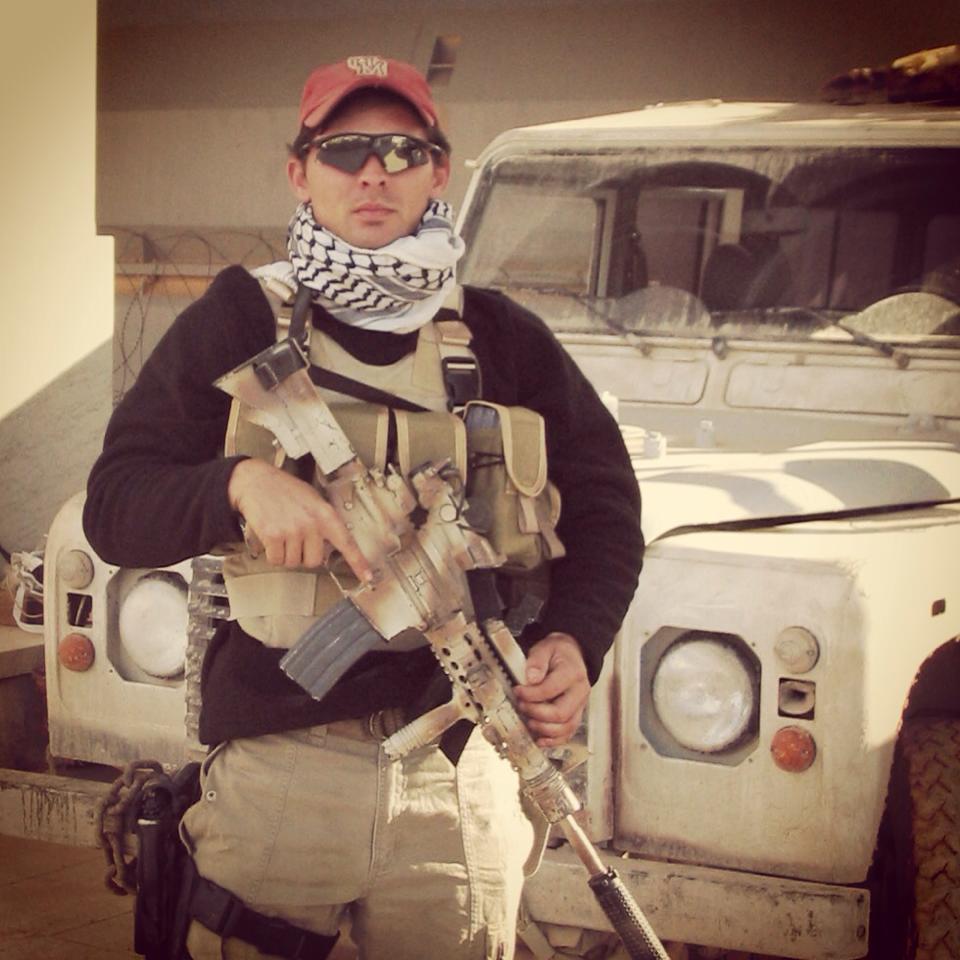 You may not know it, but you've likely seen Lt. Col. Diamond before, as he was one of the Boston Marathon runners-turned first responders who were at the finish line when the terrorist attack occurred.
RunnersWorld.com captured the story of Lt. Col. Diamond's continued heroism with this: First Responders Run Boston Again
Even though David Diamond scrubbed "the hell out" of his Altra Instincts, he knows there's something forever adhered to them. Those shoes carried the 40-year-old Army special operations officer across the Boston Marathon finish line on Boylston Street last year, and then, sickeningly, into a scene of carnage. He will lace up that same pair of size-10 Altras on April 21 for the 2014 Boston Marathon. "I want those shoes to cross that finish line again, as a tribute, as recognition to those involved last year," he says. "I want to carry a piece of them throughout the race."

When Diamond hit the finish line mats last year, his watch read 3:56. He was elated; the seven-time marathoner had been chasing a sub-four at Boston. He sat on a curb to soak it all in when the air shook. "Having been in Iraq five times, I was used to blast sounds and chaos," he says. "As soon as that bomb detonated, everybody stopped around me. Their worlds stopped. Mine didn't. I ran straight to it. I knew exactly what happened."

As he pushed his way past marathon security, what he found–shredded clothes, shocked faces, badly damaged limbs–rivaled his combat experiences. His adrenaline surged, his training took over. He dashed into Marathon Sports, a running specialty shop, and grabbed belts, shirts, and packing material and distributed them to responders who were kneeling over the wounded. Diamond fastened as many as 15 tourniquets in an hour, and with other responders, resuscitated a man in his 60s and placed him in an ambulance.