Aaron Flint
posted on June 27, 2014 09:18
:: 2326 Views
"We were wrong."
"President Barack Obama's administration has us yearning for the good ol' days when we were at least winning battles in Iraq."
Those are the exact words from The Billings Gazette's liberal editorial board in a new editorial.
Dustin Frost, a top GOP political consultant in Montana, expressed his surprise at the editorial on Facebook Friday. He responded to the Gazette's editorial board by saying, "Not sure what planet you were living on for the last six years. I guess let me welcome you back to Earth and sorry that you're starting to see reality for the first time."
The Gazette editorial board then went on to list a series of Obama Administration failures from the VA, to energy policy, the Bowe Bergdahl transfer and more. They added:
These are all signs — none of them definitive on their own, necessarily. However, when taken in completely, these demonstrate a disturbing trend of incompetence and failure.
Frost also noted the recent editorial against former Gov. Brian Schweitzer (D-MT) "ten years after it mattered."
Maybe now we can expect some accountability for Montana's US Senators that are actually holding an office. (Don't hold your breath) Schweitzer, unlike the two currently in the US Senate is willing to take questions, and give answers, to anyone in Montana.
I mentioned the irony of the Billings Gazette editorial last week criticizing former Gov. Brian Schweitzer for his off-color remarks (that's been his forte' for years). Heck, the Gazette editorial board walked by Schweitzer's side, wagging their tail, for the entirety of his political career in Montana. They were like the Governor's dog Jag. Well, except for a couple major differences. For one, we all kind of like Jag. The other big difference? Jag wasn't on a leash.
Photo of Jag from Brian Schweitzer's Facebook page.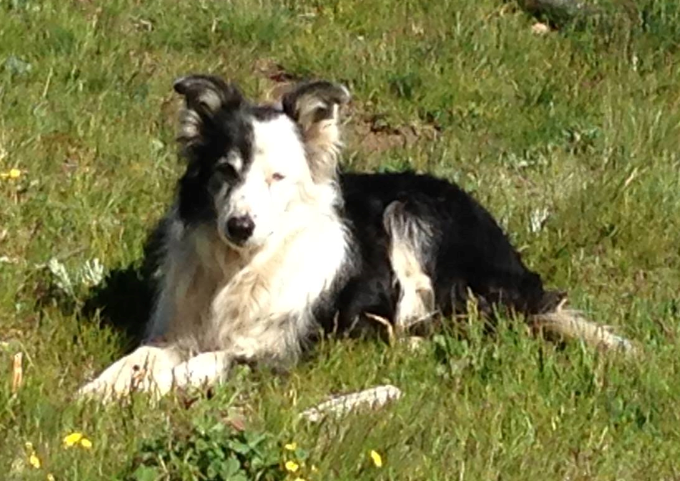 David
Monday, June 30, 2014 12:31 AM
Obama is just doing the same things that Bush and the Republicans did, only faster. Republicans had their chance, but we got more government, more spending, more government agencies to spy on us in violation of the 4th Amendment. So why do we need to vote for either party?