Does he have any ties to Montana? Did he graduate from a Montana university?
Those were some of the questions I had when I heard that the former Chief of Staff at US Central Command (CENTCOM) was travelling to Montana. Major General Karl Horst (US Army, Ret.) was the keynote speaker for the commissioning ceremony at MSU-Billings ROTC.
So why did the former CENTCOM Chief of Staff, and former commander of the Military District of Washington, DC travel all the way to Billings? To honor a former soldier.
Gen. Horst said when he arrived as the commander of the Military District in Washington, DC, he told the Old Guard to send him their best soldier. That's when he first met then Staff Sgt. Tyler Murray of Billings. Murray was the general's driver in DC. 2nd Lt. Murray had previously been wounded near Fallujah, Iraq. He'll now serve as an aero-medical evacuation officer.
I caught up with General Horst and Lt. Murray shortly before the commissioning ceremony. Click below to listen to the interview. We not only discussed his reason for travelling to Montana, but also got his take on the role of CENTCOM, which covers Iraq, Afghanistan, and the broader Middle East.
Click to Listen
Photo of Major Gen. Horst and Lt. Murray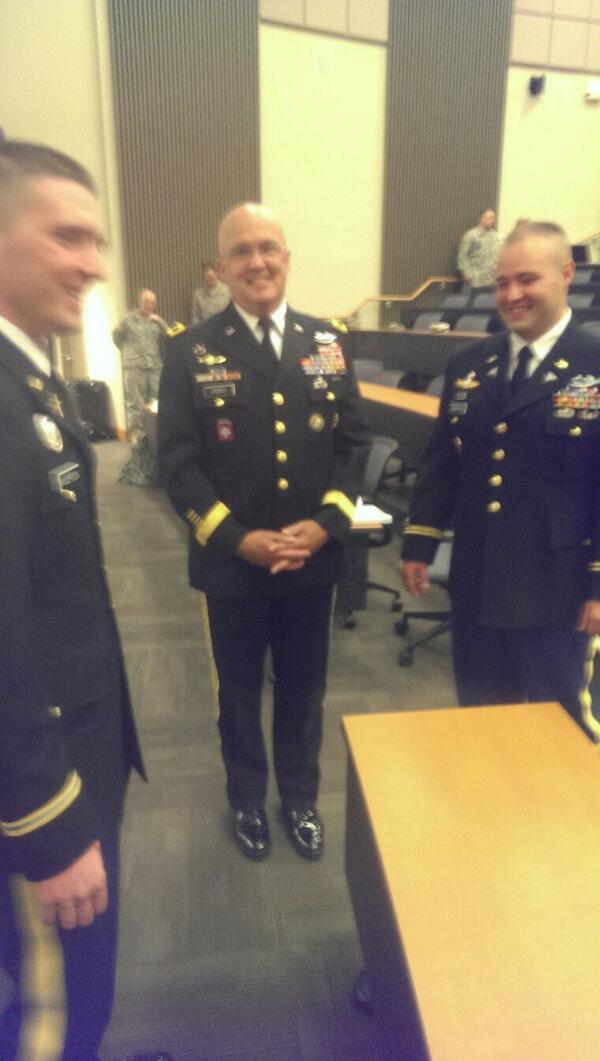 Photo featuring Lt. Tyler Murray, right.