Aaron Flint
posted on March 26, 2013 12:01
:: 891 Views
For those of you who have been reading the blog over the last couple of weeks, you may have noticed the name Tyler Stockton at the top of several posts. I want to send out a big thank you to Tyler for graciously filling in and covering down on the blog for me while I was away for training these last couple of weeks.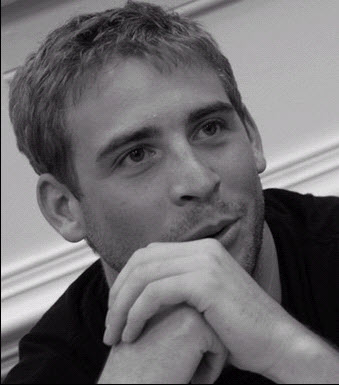 Tyler Stockton is a native of Helena, Montana. After graduating high school in 2005, he enlisted in the Marines. Tyler was stationed with the 3rd Battalion, 2nd Marines in Camp Lejeune, NC as an infantry machine gunner and eventually deployed twice in support of Operation Iraqi Freedom. Leaving the Marines, Tyler attended Patrick Henry College in Northern Virginia where he will graduate with a BA in Government this May. He plans to return to Montana this fall to attend law school.
In fact, you may recall this Helena IR story featuring Stockton as he recounted a particular story from his service in Iraq. He and his unit helped save the life of a little girl, burned by a propane stove in her home.
Stockton, who was 20 at the time, set his rifle on the floor and removed his helmet. He rolled up his sleeves, with the only thought being that he had to help this girl. Stockton, a machine gunner, was armed with basic medical training and a bag filled with supplies.
After helping the little girl and leaving the house, the IR describes what happened next:
Stockton got about 20 feet from the house when the girl came sprinting out of the house.

"She just wrapped her arms around me and the M16. I've never had anyone do this. I have a M16 and a bulletproof plate," he said.

The girl kept repeating "thank you, thank you" in Arabic.
Once again, big thanks to Tyler Stockton, not only for your service in filling in on the blog these last couple of weeks, but more importantly, for your service with the Marines.
For those of you who may have missed some of his posts, I'll include a list below. His blog post on Common Core Education Standards is generating a lot of discussion here in Montana. We hope to feature his works again down the road. In the meantime, give him a follow on Twitter @TylerStockton
A compilation of just some of Tyler Stockton's blog posts, find more at http://www.northernbroadcasting.com/Talk.aspx:
Company was deemed an "imminent hazard."
Numbers largely a result of high Native American participation in the …
The approx. 150 soldiers go in support of Operation Spartan Shield.
Suit alleges that the remapping and assigning will dilute the vote in …
Measure would allow small farms to sell raw milk to directly to consum…
No spending cuts and a $5.2T increase in national debt over 10 years.
75 year old program surges in revenue following gun purchase increases…
Groups argue that FWP should ban trapping in Canadian Lynx habitat.
Some will see hikes from 20% to 100%
Top 5 are: MEA-MFT, Montana Association of Counties, Montana Associati…
Legislation would exempt the loads from MEPA.
Amended version only allows elk, deer, antelope, and moose.
Common Core standards are raising objections across the United States.
Both parties agree debate over budget will resume in the Senate.
Budget passes 2nd reading 100-0.
One applicant, Mr. Weiner, has 54 pages of opposition letters from the…