Aaron Flint
posted on September 14, 2012 09:23
:: 1147 Views
Yesterday morning, I received a press from release from the official Senate office of US Senator Jon Tester (D-MT). It contained the headlines:
"Tester slashes government advertising budget
Senator's latest budget-cutting bill goes after government self-promotion"
So, you may understand why I found it quite odd that yesterday afternoon, the same day I received a press release from the Tester office saying he was "cutting government advertising budgets" and was "going after government self-promotion," that I also received a *taxpayer funded* official mailer from Senator Tester which amounted to nothing more than a taxpayer funded campaign mailer. All this, with less than one month before absentee ballots will hit the mail.
Now, I know this is pretty much standard operating procedure for most incumbents, and is allowed under the rules. However, it is quite hypocritical to say in the morning that you want to cut government advertising to save tax dollars, and then in the afternoon your very own taxpayer funded mailer hits mailboxes.
And this isn't your ordinary letter from the Senator. This is a full blown newsletter. Here's a picture of me reading the *taxpayer funded* flyer this morning.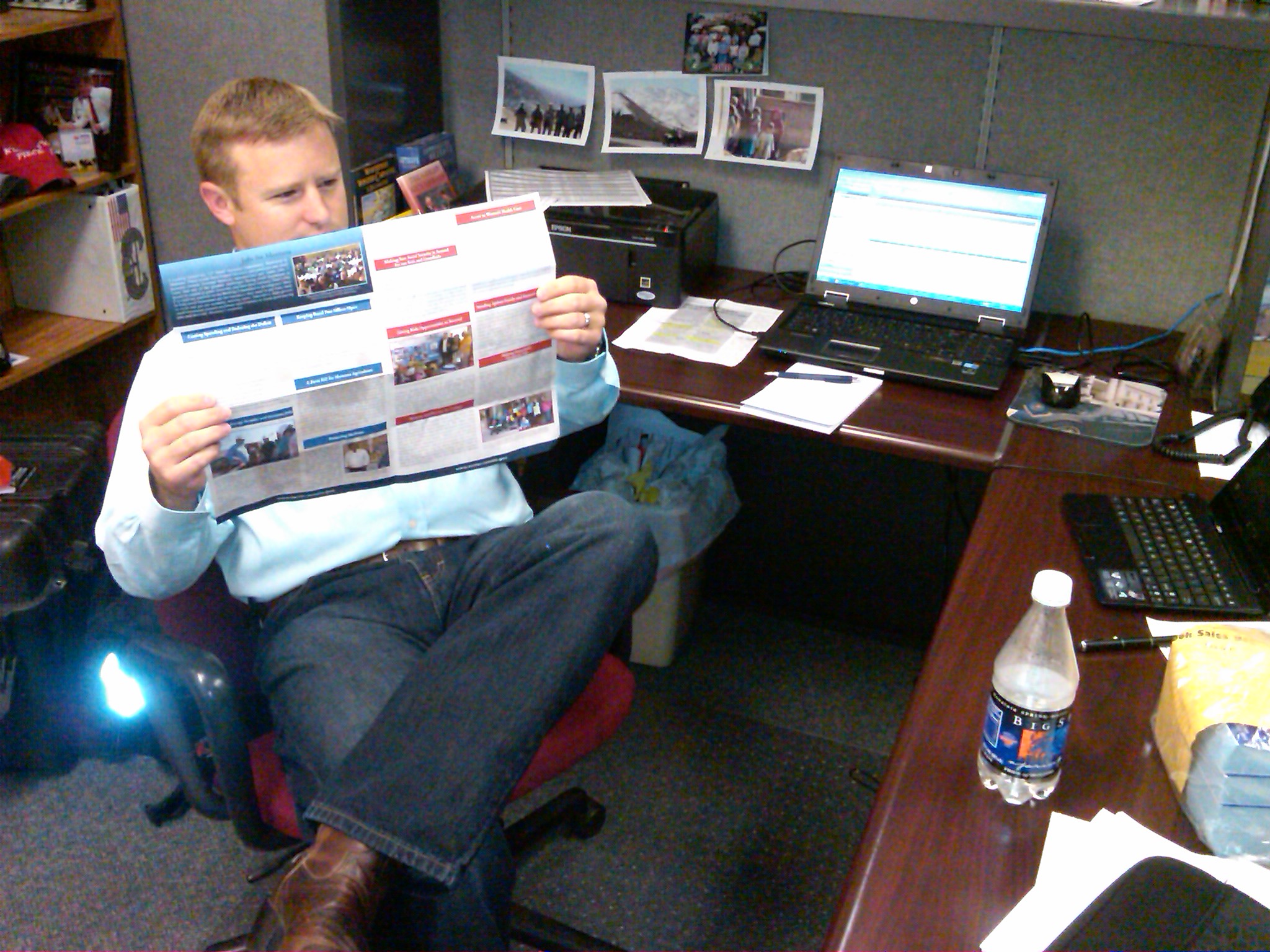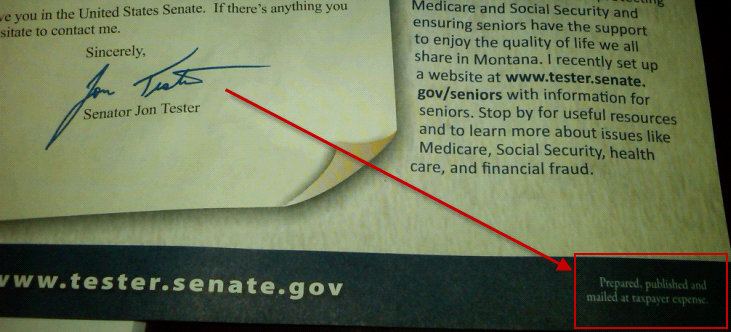 Meanwhile, did Congressman Denny Rehberg (R-MT), Tester's opponent in the November election, flip off a Democratic tracker? That's certainly what the Democratic Senatorial Campaign Committee is saying. I'll let you watch the video and decide for yourself. (Seems a bit of a stretch to me, as it is hard to tell behind the door. Especially given the fact that the tracker is so far away at the time)
Denise
Friday, September 14, 2012 1:57 PM
That's his FOREFINGER, people! Gads – people will say and represent anything to further their own cause.
I have an idea: Let's invoke stalker laws on this "trackers". The practice is inane, insulting, and creepy.